UnityBase
Unitybase is a full stack JavaScript framework for Enterprise. It's main purpose is to provide a set of modules for rapid development of RMS / EDRMS class software.
From the low level point of view UnityBase is a asynchronous non-blocking HTTP(S) server with a:
build-in synchronous multi-thread JavaScript engine SpiderMonkey
build-in Database access for a most known RDBMS
build-in file systems access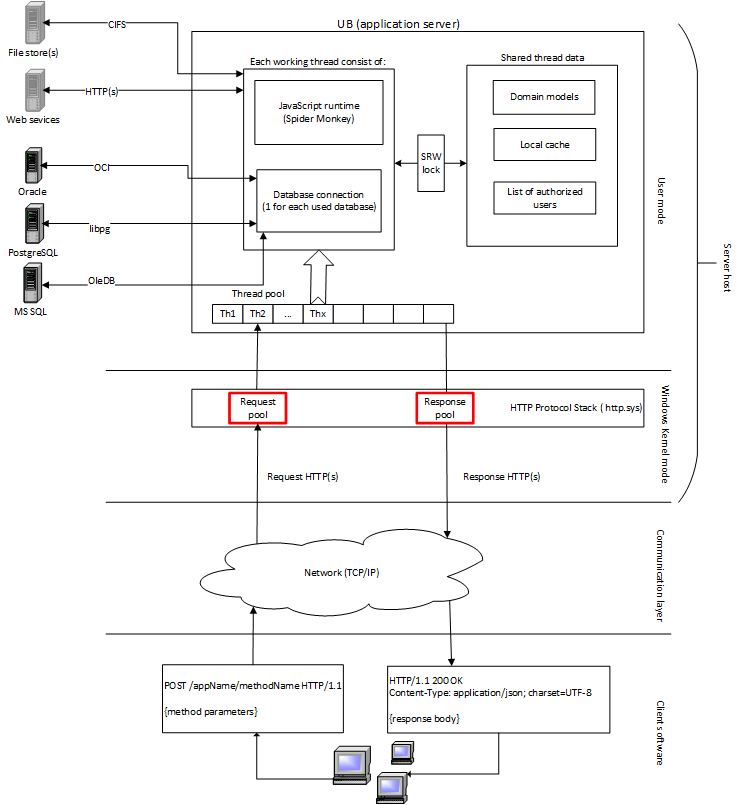 Form a business logic developer point of view UnityBase is:
an DBMS agnostic ORM what work over application Domain metadata
a set of tools for

synchronizing a physical database structure with Domain metadata
generating REST API based on Domain metadata
generating developer documentation from Domain metadata

authorization, authentication, role based access control, row level security, audit trail, etc
a set of ready to use entities appropriate for the majority of enterprise systems
automatically generated admin UI based on Domain
About this documentation
Available server-side modules
Many of nodejs modules are compatible with UnityBase. We are constantly working on enhancing the compatibility with nodejs.
Below is a short list of the modules available in the UnityBase standard distribution:
The complete list of available modules is in UnityBase packages registry
Get Started
Read about UnityBase application initialization process in @unitybase/ub module documentation.
Check out UnityBase Getting Started guide and other guides.
Explore the project WiKi.